Earlier today, COM EUFOR, Major General Alexander Platzer, met with the newly appointed foreign minister of Austria, Mr Michael Linhart.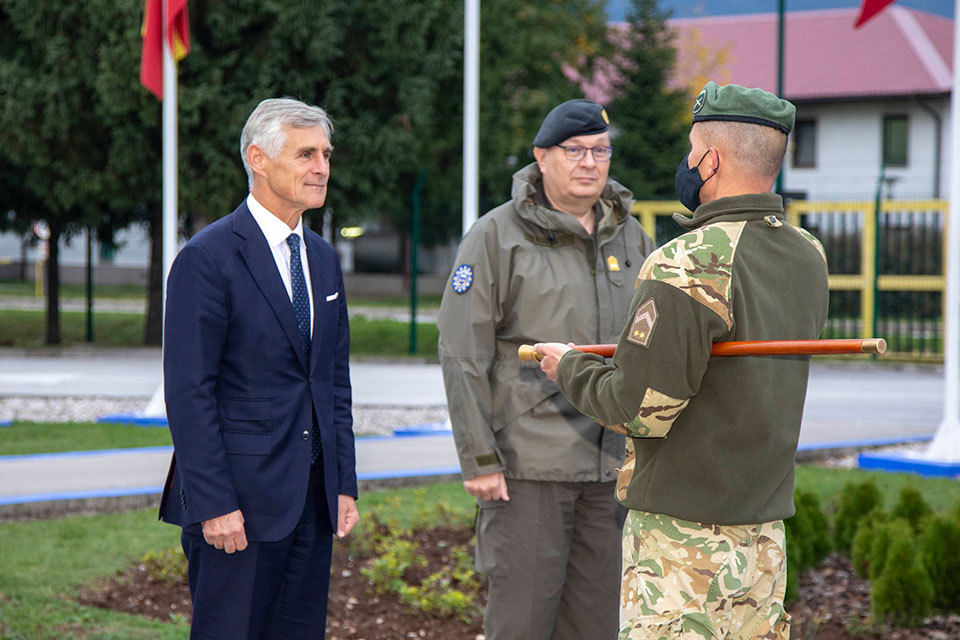 It was the first visit abroad by Mr Linhart, which shows the importance of the EUFOR mission in BiH. Discussions at the meeting focused on the general security situation in BiH and the continued commitment of Austria to Operation ALTHEA.
After the meeting, Minister Linhart visited parts of the Austrian contingent where the Senior National Representative Colonel Paul Schoenbacher greeted him. Mr Linhart then inspected a high value asset of EUFOR, the Search and Rescue (SAR) and Medical Evacuation (MEDEVAC) helicopter teams. The teams are staffed by Austrian soldiers and are ready to support the EUFOR mission on a 24-hour basis.