On 31 March 2020, a Hungarian Air Force helicopter flew to Camp Butmir to repatriate two members of EUFOR personnel back to Hungary for medical reasons. One soldier had a confirmed case of COVID-19 and one soldier was suspected to be infected with the virus.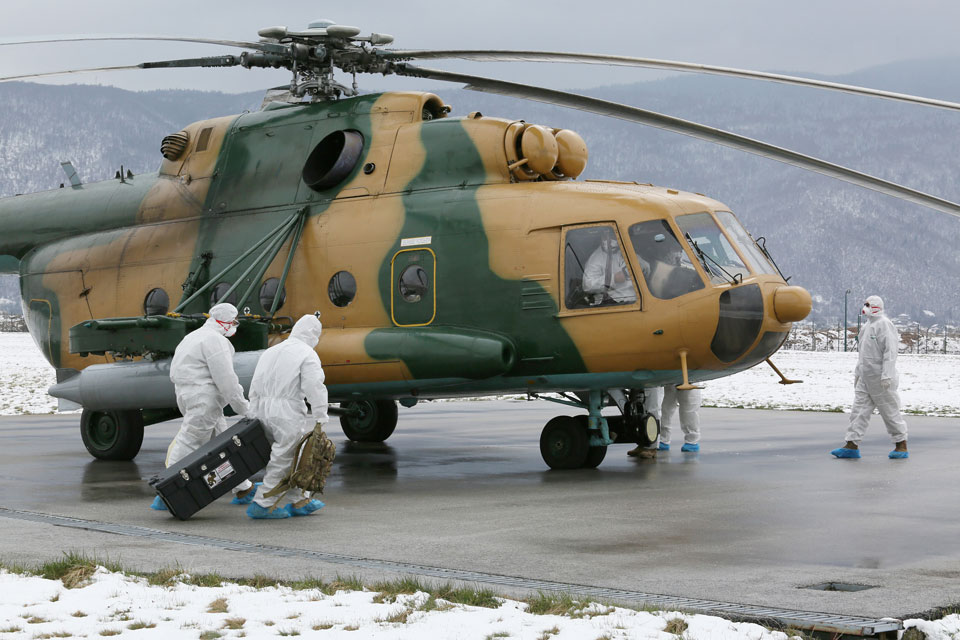 COMEUFOR, Major General Reinhard Trischak, was in attendance to wish the soldiers well and a speedy recovery, ensuring to maintain a suitable distance.
Both soldiers have displayed only mild symptoms and left the base in good condition. They have not required intensive care treatment at any time. The soldiers, accompanying medical personnel and aircrew were all dressed in protective equipment as a preventative measure to avoid infection of the helicopter crew and spreading of the virus.
The helicopter, an Mi-17 type aircraft, arrived at Camp Butmir at 11.27am. On landing, the aircraft shut down its engines before leaving at 15.27pm for the return journey.