Exercise Quick Response 2020 receives its first load of equipment and vehicles at Sarajevo International airport.
Soldiers from the UK's elite Parachute Regiment landed with their payload of food and equipment on-board a Royal Air Force C130. Having spent the last 2 weeks in COVID isolation in the UK and a medical screening at Camp Butmir, they quickly got straight to work unloading specialist vehicles from the giant Antonov 124 following close behind.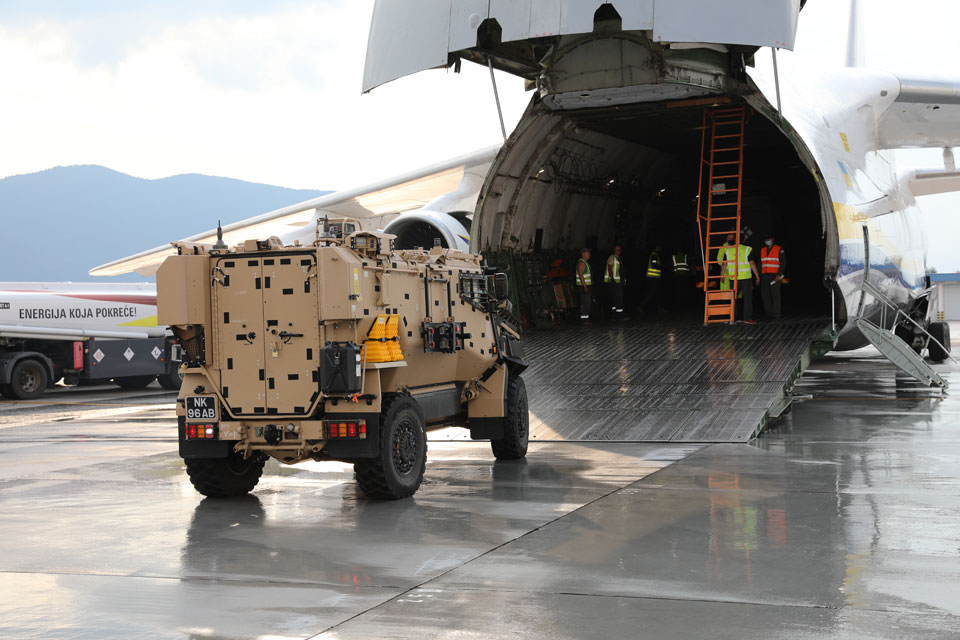 UK's contribution to the exercise this year comes from A Company 3Para who bring with them their Foxhound protected patrol vehicles. With a top speed of 115kph they have been designed to be agile, versatile and are a perfect design to deploy quickly from transport aircraft.
Exercise QR2020 starts at the end of August and will see contributing nations deploy their quick-reaction troops across BiH in support of Operation Althea.