Today COMEUFOR, Major General Alexander Platzer completed his inaugural visit to Brčko District. COMEUFOR met with representatives of executive and legislative powers of Brčko District in the City Hall including Mayor Esed Kadríc, Deputy Mayor Anto Domić, Speaker of the Assembly Siniša Milíc and Deputy Speaker of the Assembly Ivo Filipović.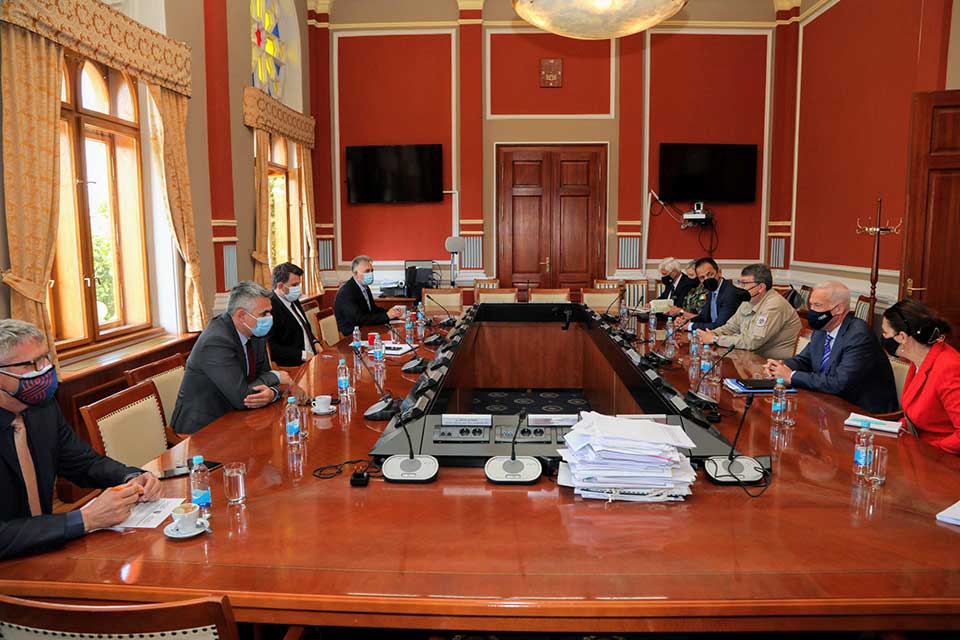 Present also for the meeting was the First Deputy of the High Representative and the Supervisor for Brčko, Michael Scanlan. Mayor Kadríc stressed that the Brčko district remain committed to maintaining stability within the community.
COMEUFOR thanked the Brčko district for their update on the security issues and development of the district. Major General Platzer, is proud of the continued cooperation with the Brčko district and wishes to highlight EUFOR's commitment to continue contributing to a safe and secure environment in the Brčko district and all of Bosnia and Herzegovina.